Natural gray (AI-1) / Dark brown (AI-2)
Deep black (AI-3)
"I should be like this. I should act like that."
Set yourself free from the rules that limit your possibilities. 
No special reasons are needed to look pretty. 
There are no rules. There is no right or wrong.
There's only a white canvas called "you."
What matters is that you are true to your heart
and that you bring out the best of yourself.
Free and limitless. Let your world keep changing.
Believe in the power of makeup. Let it raise you up.
The more you create, the more your dreams come true. AINOKI.
From Tokyo.
A makeup line for Asia.
AINOKI.
A makeup you will want to use every day.
A makeup designed with care by AINOKI.

Quality+1

Easy to apply. No special techniques needed.
Bring out your allure and enhance your charm.

Smooth touch. Soft, blendable formula.
Versatile AINOKI makeup allows anyone to create their own style
without special techniques.

0.8㎜CUT SMOOTH

WOOD

As you might expect, AINOKI is particular
about the wooden barrel of our pencils.

We prefer the results of wooden-type pencils over automatic pencils. As our "lead" is thinner than usual, at 0.8mm, you can easily draw any kind of line. The wood used in our pencils is of high, makeup-grade quality. Difficult to break, only the soft, sharpened area is used. AINOKI allows you to draw beautiful lines, as it is always sharpened to a fresh point.
With AINOKI, the pleasure of doing makeup extends to makeup items themselves.

Quality+2

Chic colors and textures.
Japanese quality for a Tokyo-style finish.

Excellent pigments and textures.
The functional AINOKI lineup will be your must-have.
Safe and reliable Japanese quality creates a stylish look.

©2018 TEAM NJK

The best sharpener to create the best line.

Specifically for use with AINOKI products, our sharpener was jointly developed with the longstanding craftsmanship of the foremost manufacturer of pencil sharpening blades in Japan. Every element from the angle of contact with the wooden pencil barrel to the hole for the blade has been calibrated precisely to tenths of a millimeter. Each product is carefully checked to ensure a high level of quality.

Quality+3

Contains 7 naturally derived beauty ingredients.
Makeup with skincare benefits.

Delicate eye areas require gentle treatment.
AINOKI has selected and blended naturally derived moisturizing elements
to soothe your skin while you are wearing makeup.

Olive
oilrice bran
oil
chamomile flower
essencehyaluronate
sodiumCamellia
seed oil
macadamia
nut oiljojoba
oil
Just one line
can change you.
AINOKI
EYEBROW PENCIL
EYELINER PENCIL
PENCIL SHARPENER
AINOKI

EYEBROW PENCIL

〈 Color GY・DBR 〉

A pencil that draws natural lines like powder fillers.
Moderate hardness, without a sticky feel.
Glides on smoothly. Colors resistant to sweat and water.
Creates a naturally beautiful effect.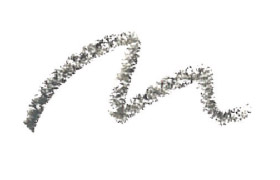 Eyebrow Pencil
Natural gray(AI-1)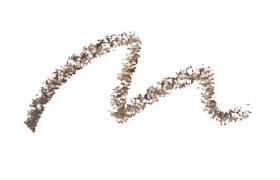 Eyebrow Pencil
Dark brown(AI-2)
MAKEUP TIPS
TIP 1

Use your eyebrow brush to remove foundation from the brows and to direct the hairs. Check the shape and the balance of both brows.

TIP 2

Check the density of the brows and begin filling them in from the center. Draw thin lines for the inner ends of the brows, thick lines for the middle sections, and moderately thick lines for the outer corners.

TIP 3

For a fine finish, draw the lines of the inner ends upward, those of the middle sections diagonally upward, and those of the outer corners downward. Finally, check the balance of both brows.
AINOKI

EYELINER PENCIL

〈 Color BK 〉

This creamy pencil eyeliner stays put and colors richly.
It glides on smoothly and draws desired lines easily.
Smudge-resistant, dense color.
Mysterious black creates a dramatic effect.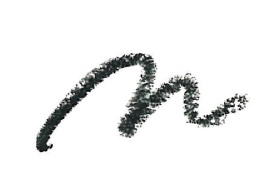 Eyeliner Pencil
Deep black(AI-3)
MAKEUP TIPS
TIP 1

Start from the outer corner of the eye. Gently draw a line by filling in the spaces between the eyelashes.

TIP 2

Little by little, extend the line toward the inner and outer corners of the eye.

TIP 3

Filling in the space between each eyelash is the key for a natural finish.
AINOKI

PENCIL SHARPENER

This AINOKI sharpener stands out for its Japanese quality.
Quickly sharpens pencils into an easy-to-use shape.
Includes a cleaning stick.